Develop your own yoga practice
Saturday 8th July 2017
9am – 1pm
Patcham Memorial Hall, Old London Rd, BN1 8XR
In this very informative workshop we will learn how yoga practice can support you through life and how you can adapt it to suit your individual needs.
The factors which affect our practice are: our individual constitution, age, levels of physical activity, stress level, season, climate, as well as some medical conditions that we may have.
We will look at those from the perspectives of Ayurveda and modern science and learn some principles that will enable us to choose the right way of yoga practice to create balance in the body and mind and aid our spiritual development.
We will also discuss importance of regular practice and how we can motivate ourselves.
The workshop will be accompanied by handouts with some suggestions for home practice.
The workshop will combine both theory and practice.
Please think of any questions you may have regarding your personal yoga practice.
We will have time to look into them at the workshop.
Cost £30
This workshop is suitable to all interested in Yoga. Preveious yoga experience is advisable but not nessesary.
Breathe and Renew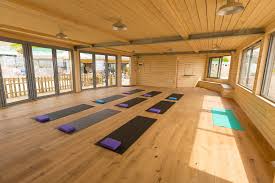 Sunday 26th June 2016 9.30am – 12.30pm
Yellow Wave Clubhouse 299, Madeira Drive Brighton BN2 1EN Google map here
Breathing is a fundamental part of Yoga practice and, of course, a fundamental part of life itself! The whole Universe is described as an expression of in and out breath by both ancient sages and modern science.   We will spend the morning moving, breathing, inspired by the sea views. As we liberate our natural breath we will release layers and layers of tension in the body/mind and create more space.
The subject of 'breath' is huge and a 3 hour workshop is not anywhere near enough to explore it fully. However the basic thing about breathing is simple and only needs to be revealed, as Sandra Sabatini beautifully described in her poem:
During the day we shrink
from lack of breathing, lack of time,
lack of attention, lack of love
as you get into contact with the breath
you are able to reverse this process
and obtain more space, more roots into the ground
then the body can go back to opening
lengthening, extending
in a way, you are able to change direction completely
During this workshop I am planning to give some interesting information on what is known by modern science about breath and different breathing patterns,( from the perspectives of anatomy and physiology).  We will also learn how breath and breathing was viewed by ancient yogis.
Practical part will be exploring our existing breathing pattern, finding ways to liberate the breath.   We will  touch on the subject of pranayama, or breath control.It deals with cleansing the body's energy pathways in order to obtain optimal health and can lead us to liberation.
We will also look into various ways of incorporating  bhandas (locks) into our yoga practice. Bandhas involve 'locking' particular pranas (your internal body energies). They play an important role in asana practice and have a deep cleansing and regenerating effect.
We will  finish with an extended pranayama and relaxation.
Number of places is limited. Booking in advance is advisible.  
Cost £20  
How to book:  Please send me an e-mail to irina@aliveyoga.co.uk
or text 07886 473 917  
You can pay on-line via bank transfer to:   Irina Blosse
Acc. Number: 00010872
Sort code: 30-94-14                                                                
Past workshops
Exploring Yamas and Niyamas
in Yoga practice

.
Sunday March 8th
3, Old London rd. Patcham, Brighton BN1 8XR
Most modern day yoga practitioners focus on the physical the aspect of yoga: working with the body through a series of physical postures (asana) and breathing exercises (pranayama) on the mat.
Although physical practice is invaluable, it is only one step. More fundamental is the state of our mind: our thoughts and emotions, our attitudes and actions both on the mat and off the mat, in daily life.
Yoga is both a science and a philosophy which involves a deep investigation of our 'human being'. Many practices were developed to enable the practitioner to understand themselves and to allow them to be able to influence their own thought processes and actions. It became a realisation that once a practitioner was able to liberate himself from many layers of human conditioning (a way of thinking and beliefs), life was not experienced as a struggle any more. Instead one found peace, contentment and opened up to deep wisdom and a sense of unity with Universal Consciousness.
The Eight-fold path of yoga described in the ancient text "The Yoga Sutras" by sage Patanjali emphasises the importance of Yamas and Niyamas. They are basically yoga's "Ten Commandments".

Yamas, or abstinences, are virtues that strengthen and purify the mind and are helpful as a general guide to being a decent human being. They include non-violence, truthfulness, non-stealing, continence, and non-greed.
Niyamas, or observances, are a set of essential principals for those on the yogic path, which aid our spiritual growth. These include purity, contentment, accepting but not causing pain, study, and self-surrender.
During this workshop we will explore how we can apply Yamas and Niyamas to our yoga practice on the mat.
As we practice we will notice our own thought processes, attitudes and actions.
Are we able to let go of some of the limiting thoughts and beliefs that prevent our growth as human beings?
What useful tools can yoga practice offer us to aid this transformation?
I will give you some guidelines for self-exploration and practice. Although we need to understand that the teacher only opens the door but the student must enter by him/herself.
Yoga and Energy Therapies Workshop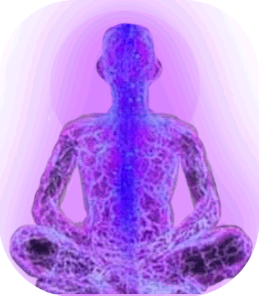 Why do we have pain or tension in particular areas of our body, a specific posture or way of breathing? A lot of factors contribute to making us who we are: our personal life history, the environment and whatever we have inherited from our ancestors. When we practise yoga we are working towards changing some of our limiting patterns. We work with our physical body and on a subtle level our 'energy' body and mind. During this workshop we intend to combine yoga with energy therapy techniques such as EFT (Emotional Freedom Technique) Tapping and Ho'oponopono (an ancient Hawaiian art of problem solving).- more information and videos are available on John's website. When practising yoga we may feel restricted or experience tension and discomfort. The techniques we will use in this workshop will allow us to understand this resistance and help us to let go of some of our limitations and any emotional blocks that have 'come up' for us. By recognising how we feel and becoming responsible for those emotions we step out of the victim mode. We are creators of our own reality. When we allow more love and trust into our practice we grow both as yoga practitioners and as people. The workshop is led by: Irina Blosse is a yoga teacher and Thai Yoga Massage Advanced Practitioner. Her Yoga practice and teachings are inspired by Vanda Scaravelli.  and John Blosse is an EFT (Emotional Freedom Technique) Advanced Therapist. He has been using Ho'oponopono in combination with EFT for the last 2 years. The approach he uses is easy to learn and highly effective. It can be applied to any life situation. www.alternative2counselling.co.uk Who is the workshop for All Irina's existing and former yoga students. Newcomers are also welcome.  No previous experience of yoga is necessary.