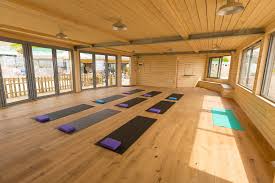 Come and join us at the beautiful Yellow Wave Clubhouse on Brighton beach next Sunday! Only a few places remaining.
Breathe and renew Yoga workshop
Sunday 26th June 2016
9.30am – 12.30pm
Yellow Wave Clubhouse
299, Madeira Drive Brighton
Breathing is a fundamental part of Yoga practice and, of course, a fundamental part of life itself! The whole Universe is described by ancient sages and modern science as an expression of in and out breath.
We will spend the morning moving and breathing, inspired by sea views. As we liberate our natural breath we will release layers and layers of tension in the body/mind and create more space.
During this workshop I am planning to give some information on what is known from modern science about breath and different breathing patterns. We will also learn how breath and breathing was viewed by ancient yogis.
We will touch upon the subject of pranayama, or breath control. Pranayama is used for cleansing the body's energy pathways in order for us to obtain optimal health and liberation.
We will also look into various ways of incorporating bhandas (locks) into our own yoga practice. Bandhas involve 'locking' particular pranas (your internal body energies). They play an important role in asana practice and have a deep cleansing and regenerating effect.
We will finish with an extended pranayama and relaxation.
The number of places is limited. Booking in advance is advised.
Cost £20
How to book: Please send me an e-mail to irina@aliveyoga.co.uk or text 07886 473 917
For more information and how to pay, please visit web-site:http://www.aliveyoga.co.uk/workshops/